Wendy Bush is known as a woman with an energetic and gregarious personality who shares her passion for the stunning landscape, fascinating history and unique culture of her home, Alberta, with visitors and locals alike. An interpreter of note, she makes it her specialty to explain natural and cultural history in a manner that is uniquely entertaining and enlightening.
Traveling the traditional trails of the foothills and front ranges on foot and on horseback, in dog-hauled and horse-drawn conveyances, Wendy believes the preservation of Albertan heritage lies in celebrating our customs in word and deed, as she has, daily, for the past 30 years.
A guide and naturalist in the Canadian Rocky Mountain Parks, Wendys first book Ascent of Dog: Working Dogs in the West was published in 1998. Her skill as a guide was recently acknowledged with the 2005 Banff Heritage Corporation Award for Heritage Excellence.
Wendy is a wilderness enthusiast with a lively sense of humour who truly enjoys people and introducing them to the western landscapes she calls home. In Jasper she operated her own dogsledding business for eight years, transporting guests on day trips as well as extended outings to camps in remote areas of the park. In 1985, as part of a national parks centennial project retracing the first fur trade crossing of Athabasca Pass with dogs during the winter of 1811, is one of the few to ride a dogsled down from the summit of that historic pass. A fine achievement, however, as Wendy would note, it is likely that David Thompson's wife snowshoed with child and carrying children across that historical pass as well. An event Wendy would rather not duplicate.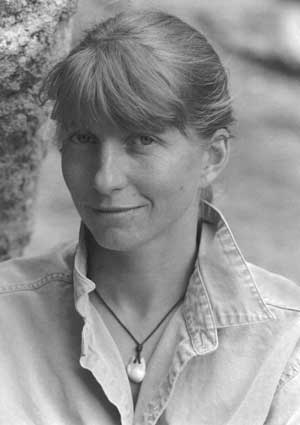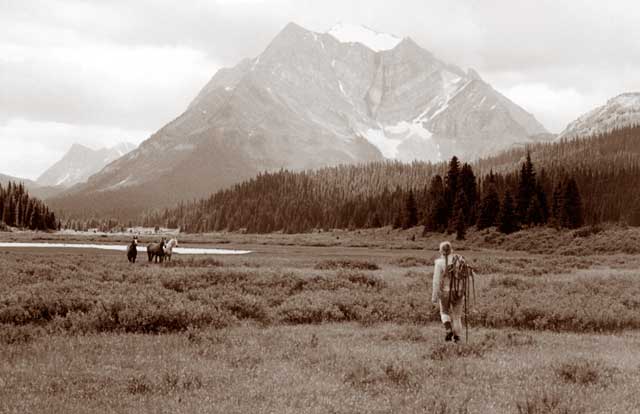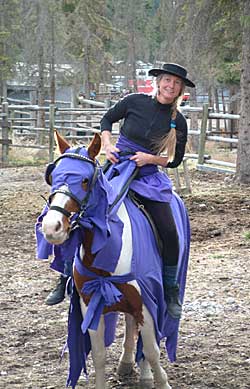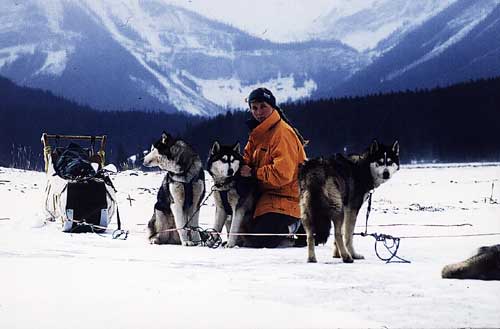 Wendy is also an experienced horsewoman, and has worked as a wrangler, guide and outfitter on pack trips into the wilderness of Robson, Jasper and Wilmore Wilderness parks. A nine-day saddle and packhorse trip in the northern regions of Banff National Park took her on a Quest for Gregson's Cache, a trapper's cabin built in 1906-7 and inhabited by an entomologist and his two teenaged nieces.This Quest led her to interview countless old timers and search archives as far away as London, England. Wendy will develop these historical Canadians into characters in the second in her new series of children's mountain adventure tales and legends.